Reading
Itching to get your nose into a book?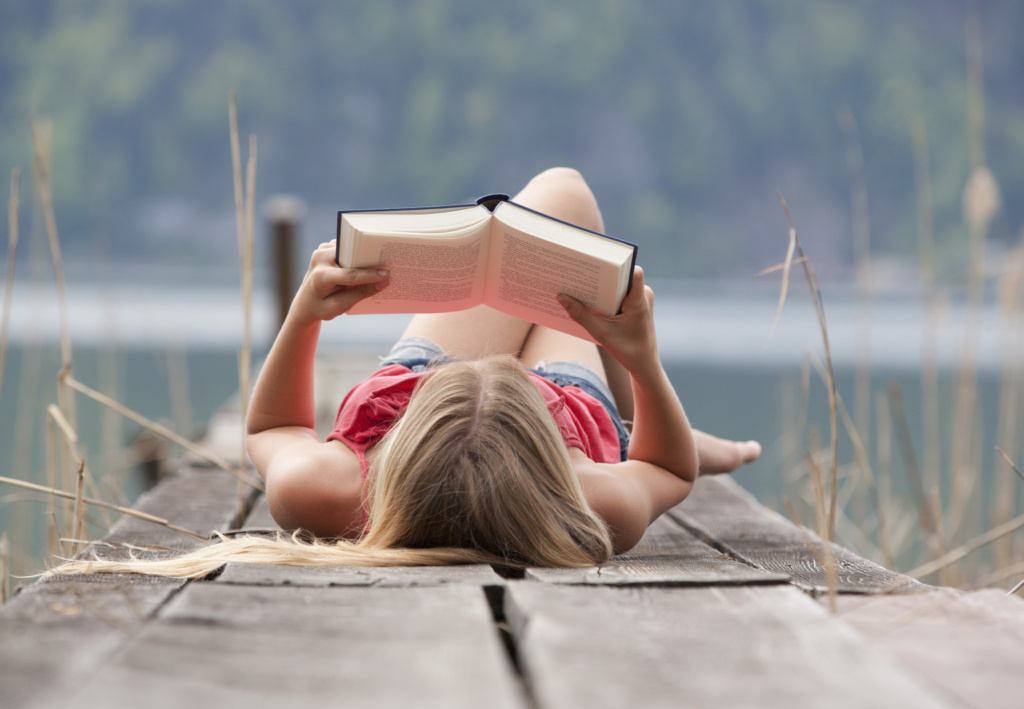 There are lots of great books out there that might be of interest for those entering the healthcare field. On this page, we'll highlight books recommended by SSU School of Nursing's faculty members. See if anything strikes your fancy! (and if you're currently a nursing student, maybe add it to a wish list since we all know you won't be doing any free-time reading while you're in the program).
---
Emotional Triage: A Nurse's Guide to Overcoming Burnout and Compassion Fatigue
By: Olivia Lovejoy RN 
* "This is your emotional first-aid kit!
Healthcare has always been a difficult career path. But now the stakes are even higher. Clinicians, caregivers, and first responders fight an uphill battle every day to ward off the emotional baggage of their life of service. In Emotional Triage author and nurse Olivia Lovejoy uses her personal battles with burnout, resilience, and a good dose of humor, to address how you can:
Manage and protect your emotional energy
Promote a healthier mindset
Redefine how you think of self-care, and how to do it regularly
Rediscover your passion for your profession
Develop and grow into a more balanced person
You know how to heal others, but who is healing you? It's time to focus inward and begin to honor yourself. Emotional Triage offers an unassuming, real-life perspective on caring for others while still caring for yourself."
---
---
By: Ibram X. Kendi
---
* "Antiracism is a transformative concept that reorients and reenergizes the conversation about racism—and, even more fundamentally, points us toward liberating new ways of thinking about ourselves and each other. At its core, racism is a powerful system that creates false hierarchies of human value; its warped logic extends beyond race, from the way we regard people of different ethnicities or skin colors to the way we treat people of different sexes, gender identities, and body types. Racism intersects with class and culture and geography and even changes the way we see and value ourselves. In How to Be an Antiracist, Kendi takes readers through a widening circle of antiracist ideas—from the most basic concepts to visionary possibilities—that will help readers see all forms of racism clearly, understand their poisonous consequences, and work to oppose them in our systems and in ourselves.
Kendi weaves an electrifying combination of ethics, history, law, and science with his own personal story of awakening to antiracism. This is an essential work for anyone who wants to go beyond the awareness of racism to the next step: contributing to the formation of a just and equitable society."
---
The In-Between: Unforgettable Encounters During Life's Final Moments
By: Hadley Vlahos R.N.
* "Talking about death and dying is considered taboo in polite company, and even in the medical field. Our ideas about dying are confusing at best: Will our memories flash before our eyes? Regrets consume our thoughts? Does a bright light appear at the end of a tunnel? For most people, it will be a slower process, one eased with preparedness, good humor, and a bit of faith. At the forefront of changing attitudes around palliative care is hospice nurse Hadley Vlahos, who shows that end-of-life care can teach us just as much about how to live as it does about how we die.
Vlahos was raised in a strict religious household, but began questioning her beliefs in high school after the sudden death of a friend. When she got pregnant at nineteen, she was shunned by her community and enrolled herself in nursing school to be able to support herself and her baby. But nursing soon became more than a job: when she focused on palliative care and hospice work, it became a calling.
In The In-Between, Vlahos recounts the most impactful experiences she's had with the people she's worked with—from the woman who never once questioned her faith until she was close to death, to the older man seeing visions of his late daughter, to the young patient who laments that she spent too much of her short life worrying about what others thought of her—while also sharing her own fascinating journey.
Written with profound insight, humility, and respect, The In-Between is a heartrending memoir that shows how caring for others can transform a life while also offering wisdom and comfort for those dealing with loss and providing inspiration for how to live now."
---
Raising Lazarus: Hope, Justice, and the Future of America's Overdose Crisis
By: Beth Macy 
* "Nearly a decade into the second wave of America's overdose crisis, pharmaceutical companies have yet to answer for the harms they created. As pending court battles against opioid makers, distributors, and retailers drag on, addiction rates have soared to record-breaking levels during the COVID pandemic, illustrating the critical need for leadership, urgency, and change. Meanwhile, there is scant consensus between law enforcement and medical leaders, nor an understanding of how to truly scale the programs that are out there, working at the ragged edge of capacity and actually saving lives.
Distilling this massive, unprecedented national health crisis down to its character-driven emotional core as only she can, Beth Macy takes us into the country's hardest hit places to witness the devastating personal costs that one-third of America's families are now being forced to shoulder. Here we meet the ordinary people fighting for the least of us with the fewest resources, from harm reductionists risking arrest to bring lifesaving care to the homeless and addicted to the activists and bereaved families pushing to hold Purdue and the Sackler family accountable. These heroes come from all walks of life; what they have in common is an up-close and personal understanding of addiction that refuses to stigmatize—and therefore abandon—people who use drugs, as big pharma execs and many politicians are all too ready to do."
---
Medical Apartheid: The Dark History of Medical Experimentation on Black Americans from Colonial Times to the Present
---
By: Harriet A. Washington
---
* "From the era of slavery to the present day, starting with the earliest encounters between Black Americans and Western medical researchers and the racist pseudoscience that resulted, Medical Apartheid details the ways both slaves and freedmen were used in hospitals for experiments conducted without their knowledge—a tradition that continues today within some black populations.
It reveals how Blacks have historically been prey to grave-robbing as well as unauthorized autopsies and dissections. Moving into the twentieth century, it shows how the pseudoscience of eugenics and social Darwinism was used to justify experimental exploitation and shoddy medical treatment of Blacks. Shocking new details about the government's notorious Tuskegee experiment are revealed, as are similar, less-well-known medical atrocities conducted by the government, the armed forces, prisons, and private institutions.
The product of years of prodigious research into medical journals and experimental reports long undisturbed, Medical Apartheid reveals the hidden underbelly of scientific research and makes possible, for the first time, an understanding of the roots of the African American health deficit. At last, it provides the fullest possible context for comprehending the behavioral fallout that has caused Black Americans to view researchers—and indeed the whole medical establishment—with such deep distrust."
---
The Immortal Life of Henrietta Lacks
By: Rebecca Skloot 
* "Her name was Henrietta Lacks, but scientists know her as HeLa. She was a poor Southern tobacco farmer who worked the same land as her slave ancestors, yet her cells—taken without her knowledge—became one of the most important tools in medicine: The first "immortal" human cells grown in culture, which are still alive today, though she has been dead for more than sixty years. HeLa cells were vital for developing the polio vaccine; uncovered secrets of cancer, viruses, and the atom bomb's effects; helped lead to important advances like in vitro fertilization, cloning, and gene mapping; and have been bought and sold by the billions.
Yet Henrietta Lacks remains virtually unknown, buried in an unmarked grave.
Henrietta's family did not learn of her "immortality" until more than twenty years after her death, when scientists investigating HeLa began using her husband and children in research without informed consent. And though the cells had launched a multimillion-dollar industry that sells human biological materials, her family never saw any of the profits. As Rebecca Skloot so brilliantly shows, the story of the Lacks family—past and present—is inextricably connected to the dark history of experimentation on African Americans, the birth of bioethics, and the legal battles over whether we control the stuff we are made of.
Over the decade it took to uncover this story, Rebecca became enmeshed in the lives of the Lacks family—especially Henrietta's daughter Deborah. Deborah was consumed with questions: Had scientists cloned her mother? Had they killed her to harvest her cells? And if her mother was so important to medicine, why couldn't her children afford health insurance?"
---
Fatal Invention: How Science, Politics, and Big Business Re-create Race in the Twenty-first Century
---
By: Dorothy Roberts
---
* "Though the Human Genome Project proved that human beings are not naturally divided by race, the emerging fields of personalized medicine, reproductive technologies, genetic genealogy, and DNA databanks are attempting to resuscitate race as a biological category written in our genes.
This groundbreaking book by legal scholar and social critic Dorothy Roberts examines how the myth of race as a biological concept―revived by purportedly cutting-edge science, race-specific drugs, genetic testing, and DNA databases―continues to undermine a just society and promote inequality in a supposedly "post-racial" era. Named one of the ten best black nonfiction books 2011 by AFRO.com, Fatal Invention offers a timely and "provocative analysis" (Nature) of race, science, and politics that "is consistently lucid . . . alarming but not alarmist, controversial but evidential, impassioned but rational" (Publishers Weekly, starred review)."
---
Brain on Fire: My Month of Madness
* "When twenty-four-year-old Susannah Cahalan woke up alone in a hospital room, strapped to her bed and unable to move or speak, she had no memory of how she'd gotten there. Days earlier, she had been on the threshold of a new, adult life: at the beginning of her first serious relationship and a promising career at a major New York newspaper. Now she was labeled violent, psychotic, a flight risk. What happened?" 
---
Emotional Intelligence: Why It Can Matter More Than IQ
---
By: Daniel Goleman
---
* "Everyone knows that high IQ is no guarantee of success, happiness, or virtue, but until Emotional Intelligence, we could only guess why. Daniel Goleman's brilliant report from the frontiers of psychology and neuroscience offers startling new insight into our "two minds"—the rational and the emotional—and how they together shape our destiny.
Through vivid examples, Goleman delineates the five crucial skills of emotional intelligence, and shows how they determine our success in relationships, work, and even our physical well-being. What emerges is an entirely new way to talk about being smart.
The best news is that "emotional literacy" is not fixed early in life. Every parent, every teacher, every business leader, and everyone interested in a more civil society, has a stake in this compelling vision of human possibility."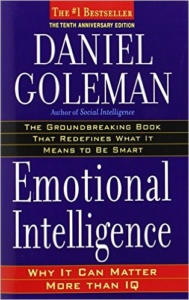 ---
The Black Angels: The Untold Story of the Nurses Who Helped Cure Tuberculosis
By: Maria Smilios
* "New York City, 1929. A sanatorium, a deadly disease, and a dire nursing shortage.
In the pre-antibiotic days when tuber­culosis stirred people's darkest fears, killing one in seven, white nurses at Sea View, New York's largest municipal hospital, began quitting en masse. Desperate to avert a public health crisis, city officials summoned Black southern nurses, luring them with promises of good pay, a career, and an escape from the stric­tures of Jim Crow. But after arriving, they found themselves on an isolated hilltop in the remote borough of Staten Island, yet again confronting racism and consigned to a woefully understaffed sanatorium, dubbed "the pest house," where it was said that "no one left alive."
Spanning the Great Depression and moving through World War II and beyond, this remarkable true story follows the intrepid young women known by their patients as the "Black Angels." For twenty years, they risked their lives work­ing under appalling conditions while caring for New York's poorest residents, who languished in wards, waiting to die, or became guinea pigs for experimental surgeries and often deadly drugs. But despite their major role in desegregating the New York City hospital system—and their vital work in helping to find the cure for tuberculo­sis at Sea View—these nurses were completely erased from history. The Black Angels recovers the voices of these extraordinary women and puts them at the center of this riveting story, celebrating their legacy and spirit of survival."
---
Being Mortal: Medicine and What Matters in the End
---
By: Atul Gawande
---
* "In Being Mortal, bestselling author Atul Gawande tackles the hardest challenge of his profession: how medicine can not only improve life but also the process of its ending

Medicine has triumphed in modern times, transforming birth, injury, and infectious disease from harrowing to manageable. But in the inevitable condition of aging and death, the goals of medicine seem too frequently to run counter to the interest of the human spirit. Nursing homes, preoccupied with safety, pin patients into railed beds and wheelchairs. Hospitals isolate the dying, checking for vital signs long after the goals of cure have become moot. Doctors, committed to extending life, continue to carry out devastating procedures that in the end extend suffering.
Gawande, a practicing surgeon, addresses his profession's ultimate limitation, arguing that quality of life is the desired goal for patients and families. Gawande offers examples of freer, more socially fulfilling models for assisting the infirm and dependent elderly, and he explores the varieties of hospice care to demonstrate that a person's last weeks or months may be rich and dignified.
Full of eye-opening research and riveting storytelling, Being Mortal asserts that medicine can comfort and enhance our experience even to the end, providing not only a good life but also a good end."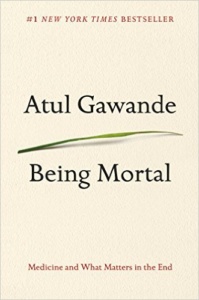 ---
Dopesick: Dealers, Doctors, and the Drug Company that Addicted America
By: Beth Macy 
* "In this extraordinary work, Beth Macy takes us into the epicenter of a national drama that has unfolded over two decades. From the labs and marketing departments of big pharma to local doctor's offices; wealthy suburbs to distressed small communities in Central Appalachia; from distant cities to once-idyllic farm towns; the spread of opioid addiction follows a tortuous trajectory that illustrates how this crisis has persisted for so long and become so firmly entrenched.
Beginning with a single dealer who lands in a small Virginia town and sets about turning high school football stars into heroin overdose statistics, Macy sets out to answer a grieving mother's question-why her only son died-and comes away with a gripping, unputdownable story of greed and need. From the introduction of OxyContin in 1996, Macy investigates the powerful forces that led America's doctors and patients to embrace a medical culture where overtreatment with painkillers became the norm. In some of the same communities featured in her bestselling book Factory Man, the unemployed use painkillers both to numb the pain of joblessness and pay their bills, while privileged teens trade pills in cul-de-sacs, and even high school standouts fall prey to prostitution, jail, and death." 
---
Molecules of Emotion: The Science Behind Mind-Body Medicine
---
By: Candice B. Pert
---
* "Why do we feel the way we feel? How do our thoughts and emotions affect our health? Are our bodies and minds distinct from each other or do they function together as parts of an interconnected system?
In her groundbreaking book Molecules of Emotion, Candace Pert provides startling and decisive answers to these and other challenging questions that scientists and philosophers have pondered for centuries.
Her pioneering research on how the chemicals inside our bodies form a dynamic information network, linking mind and body, is not only provocative, it is revolutionary. By establishing the biomolecular basis for our emotions and explaining these new scientific developments in a clear and accessible way, Pert empowers us to understand ourselves, our feelings, and the connection between our minds and our bodies — body-minds — in ways we could never possibly have imagined before.
Molecules of Emotion is a landmark work, full of insight and wisdom and possessing that rare power to change the way we see the world and ourselves."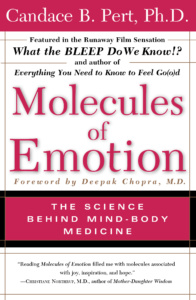 ---
Wasted Updated Edition: A Memoir of Anorexia and Bulimia
By: Marya Hornbacher
* "Why would a talented young woman enter into a torrid affair with hunger, drugs, sex, and death? Through five lengthy hospital stays, endless therapy, and the loss of family, friends, jobs, and all sense of what it means to be "normal," Marya Hornbacher lovingly embraced her anorexia and bulimia — until a particularly horrifying bout with the disease in college put the romance of wasting away to rest forever. A vivid, honest, and emotionally wrenching memoir, Wasted is the story of one woman's travels to reality's darker side — and her decision to find her way back on her own terms." 
---
Why Zebras Don't Get Ulcers: Third Edition
---
By: Robert M. Sapolsky
---
* "Now in a third edition, Robert M. Sapolsky's acclaimed and successful Why Zebras Don't Get Ulcers features new chapters on how stress affects sleep and addiction, as well as new insights into anxiety and personality disorder and the impact of spirituality on managing stress.
As Sapolsky explains, most of us do not lie awake at night worrying about whether we have leprosy or malaria. Instead, the diseases we fear-and the ones that plague us now-are illnesses brought on by the slow accumulation of damage, such as heart disease and cancer. When we worry or experience stress, our body turns on the same physiological responses that an animal's does, but we do not resolve conflict in the same way-through fighting or fleeing. Over time, this activation of a stress response makes us literally sick.
Combining cutting-edge research with a healthy dose of good humor and practical advice, Why Zebras Don't Get Ulcers explains how prolonged stress causes or intensifies a range of physical and mental afflictions, including depression, ulcers, colitis, heart disease, and more. It also provides essential guidance to controlling our stress responses. This new edition promises to be the most comprehensive and engaging one yet."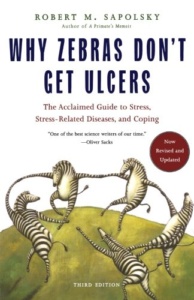 ---
Mountains Beyond Mountains: The Quest of Dr. Paul Farmer, a Man Who Would Cure the World
---
By: Tracy Kidder
---
* "This compelling and inspiring book, now in a deluxe paperback edition, shows how one person can work wonders. In Mountains Beyond Mountains, Pulitzer Prize—winning author Tracy Kidder tells the true story of a gifted man who loves the world and has set out to do all he can to cure it.
In medical school, Paul Farmer found his life's calling: to cure infectious diseases and to bring the lifesaving tools of modern medicine to those who need them most. Kidder's magnificent account takes us from Harvard to Haiti, Peru, Cuba, and Russia as Farmer changes minds and practices through his dedication to the philosophy that "the only real nation is humanity." At the heart of this book is the example of a life based on hope and on an understanding of the truth of the Haitian proverb "Beyond mountains there are mountains"–as you solve one problem, another problem presents itself, and so you go on and try to solve that one too."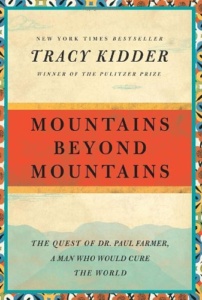 ---
Bedlam: An Intimate Journey Into America's Mental Health Crisis
By: Kenneth Paul Rosenberg
* "When Dr. Kenneth Rosenberg trained as a psychiatrist in the late 1980s, the state mental hospitals, which had reached peak occupancy in the 1950s, were being closed at an alarming rate, with many patients having nowhere to go. There has never been a more important time for this conversation, as one in five adults–40 million Americans–experiences mental illness each year. Today, the largest mental institution in the United States is the Los Angeles County Jail, and the last refuge for many of the 20,000 mentally ill people living on the streets of Los Angeles is L.A. County Hospital. There, Dr. Rosenberg begins his chronicle of what it means to be mentally ill in America today, integrating his own moving story of how the system failed his sister, Merle, who had schizophrenia. As he says, "I have come to see that my family's tragedy, my family's shame, is America's great secret."
Dr. Rosenberg gives readers an inside look at the historical, political, and economic forces that have resulted in the greatest social crisis of the twenty-first century. The culmination of a seven-year inquiry, Bedlam is not only a rallying cry for change, but also a guidebook for how we move forward with care and compassion, with resources that have never before been compiled, including legal advice, practical solutions for parents and loved ones, help finding community support, and information on therapeutic options."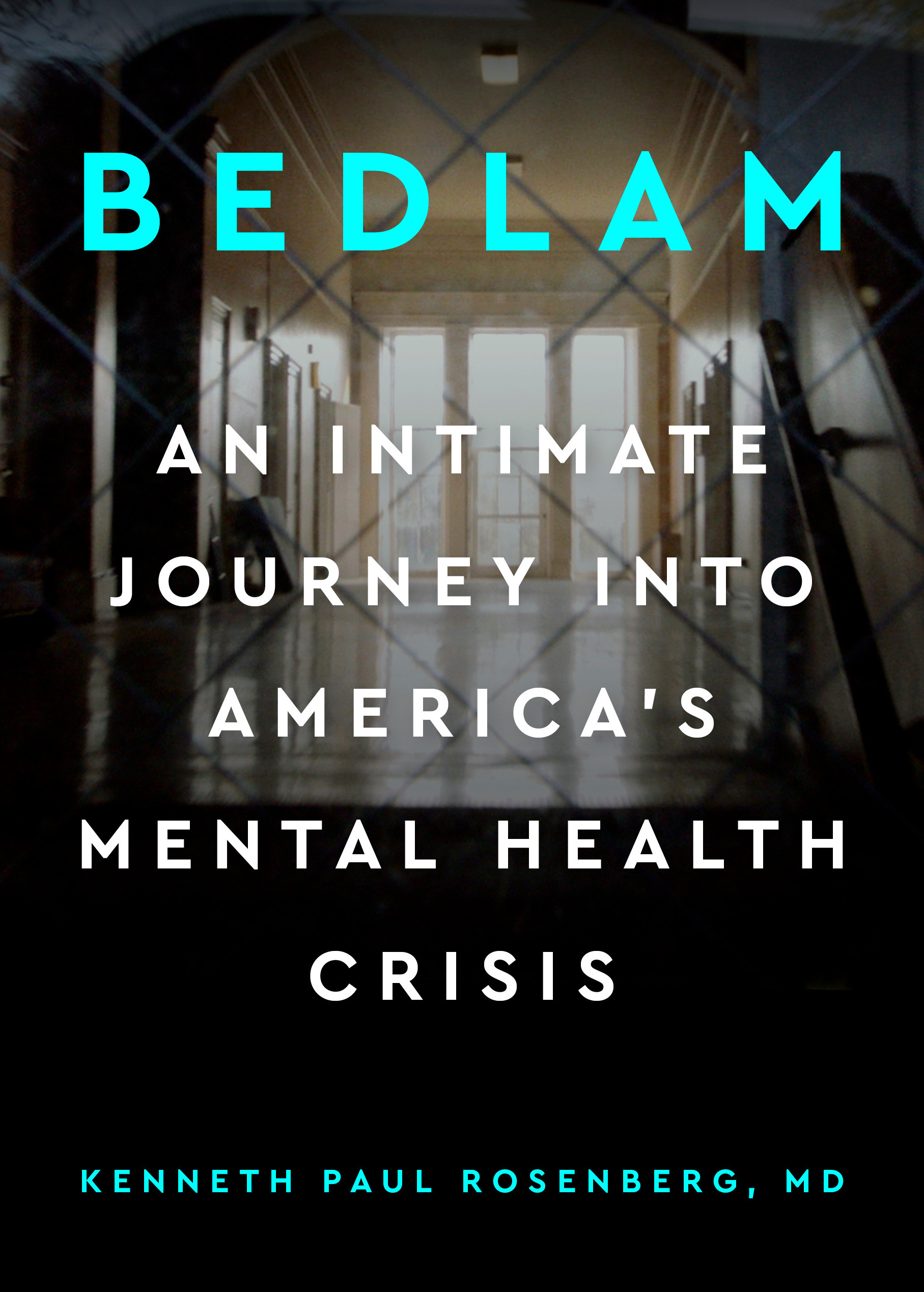 ---
The Spirit Catches You and You Fall Down: A Hmong Child, Her American Doctors, and the Collision of Two Cultures
By: Anne Fadiman
* "The Spirit Catches You and You Fall Down explores the clash between a small county hospital in California and a refugee family from Laos over the care of Lia Lee, a Hmong child diagnosed with severe epilepsy. Lia's parents and her doctors both wanted what was best for Lia, but the lack of understanding between them led to tragedy. Winner of the National Book Critics Circle Award for Nonfiction, the Los Angeles Times Book Prize for Current Interest, and the Salon Book Award, Anne Fadiman's compassionate account of this cultural impasse is literary journalism at its finest. The current edition, published for the book's fifteenth anniversary, includes a new afterword by the author that provides updates on the major characters along with reflections on how they have changed Fadiman's life and attitudes."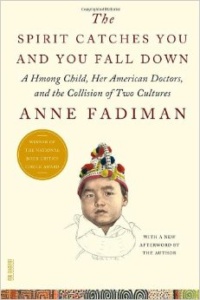 ---
By: Sue Baier and Mary Zimmeth Schomaker
* "Bed Number Ten, by Sue Baier and Mary Zimmeth Schomaker (CRC Press; 1989), is told through the eyes of a patient totally paralyzed with Guillain-Barré syndrome. This moving story takes you through the psychological and physical pain of an 11-month hospital stay. A Medscape reader says, "This book is highly recommended for nurse educators and nursing students. It is required reading on our unit. It reminds nurses that our patients are first and foremost human beings with feelings, needs, and spirit. Treating them with dignity and working to communicate with them is their right."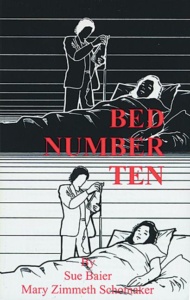 ---
God's Hotel: A Doctor, a Hospital, and a Pilgrimage to the Heart of Medicine
By: Victoria Sweet 
* "San Francisco's Laguna Honda Hospital is the last almshouse in the country, a descendant of the Hôtel-Dieu (God's hotel) that cared for the sick in the Middle Ages. Ballet dancers and rock musicians, professors and thieves—"anyone who had fallen, or, often, leapt, onto hard times" and needed extended medical care—ended up here. So did Victoria Sweet, who came for two months and stayed for twenty years.
     Laguna Honda, relatively low-tech but human-paced, gave Sweet the opportunity to practice a kind of attentive medicine that has almost vanished. Gradually, the place transformed the way she understood her work. Alongside the modern view of the body as a machine to be fixed, her extraordinary patients evoked an older idea, of the body as a garden to be tended. God's Hotel tells their story and the story of the hospital itself, which, as efficiency experts, politicians, and architects descended, determined to turn it into a modern "health care facility," revealed its own surprising truths about the essence, cost, and value of caring for the body and the soul."
---
Caste.: The Origins of Our Discontents
---
By: Frank Libera
---
* "Through an immersive, meticulously researched, beautifully written narrative and stories about real people, Isabel Wilkerson explores, in this brilliant book, how a hidden caste system, a rigid hierarchy of human ranks, has shaped America today and throughout its history. She paints a masterful portrait of an unseen phenomenon in America.
Past race, class, or different elements, there is a strong position framework that impacts individuals' lives and conduct and the country's destiny. Wilkerson examines eight pillars that underlie caste systems across civilizations, including divine will, bloodlines, stigma, and more, connecting the caste systems of America, India, and Nazi Germany. She demonstrates the pervasive effects of caste on everyday life through gripping narratives about individuals like Martin Luther King, Jr., baseball player Satchel Paige, a single father and his toddler son, Wilkerson herself, and many others. She describes how the Nazis planned to exterminate Jews by studying American racial systems; She explains why the cruel logic of caste requires that those in the middle measure themselves against a lower rung; She discusses the surprising health effects of caste, including depression and decreased life expectancy, as well as the impact of this hierarchy on our political and cultural life. Last but not least, she suggests ways in which the United States can move beyond the artificial and destructive divisions of human divisions and toward hope in our shared humanity."
---
The Diving Bell and the Butterfly: A Memoir of Life in Death
By: Jean-Dominique Bauby
* "In 1995, Jean-Dominique Bauby was the editor-in-chief of French Elle, the father of two young childen, a 44-year-old man known and loved for his wit, his style, and his impassioned approach to life. By the end of the year he was also the victim of a rare kind of stroke to the brainstem.  After 20 days in a coma, Bauby awoke into a body which had all but stopped working: only his left eye functioned, allowing him to see and, by blinking it, to make clear that his mind was unimpaired. Almost miraculously, he was soon able to express himself in the richest detail: dictating a word at a time, blinking to select each letter as the alphabet was recited to him slowly, over and over again. In the same way, he was able eventually to compose this extraordinary book."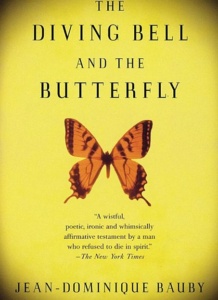 ---
Letting Go of Good: Dispel the Myth of Goodness to Find Your Genuine Self
By: Andrea Mathews
* "Stop Being Good and Start Getting Real
Rediscover your true self with Letting Go of Good, an empowering guide to dismantling the false connection between being good and being worthy. While exposing the dangers of the guilt-led life, practicing psychotherapist Andrea Mathews shares innovative tools and techniques for healing, including how to understand and dialogue with emotions, develop intuition and discernment, and make decisions from a place of honest desire and compassion.
Featuring a foreword by Thomas Moore, author of Care of the Soul, this book provides the guidance you need to embrace the real, authentic you. With illuminating composite examples from Andrea's clinical experience and a powerful exploration of the pathway to healing, Letting Go of Good presents a breakthrough approach to creating genuine relationships and awakening your true self to find peace."
---
Final Gifts: Understanding the Special Awareness, Needs, and Communications of the Dying
By: Maggie Callanan and Patricia Kelley
* "In this moving and compassionate classic—now updated with new material from the authors—hospice nurses Maggie Callanan and Patricia Kelley share their intimate experiences with patients at the end of life, drawn from more than twenty years' experience tending the terminally ill.
Through their stories we come to appreciate the near-miraculous ways in which the dying communicate their needs, reveal their feelings, and even choreograph their own final moments; we also discover the gifts—of wisdom, faith, and love—that the dying leave for the living to share.
Filled with practical advice on responding to the requests of the dying and helping them prepare emotionally and spiritually for death, Final Gifts shows how we can help the dying person live fully to the very end."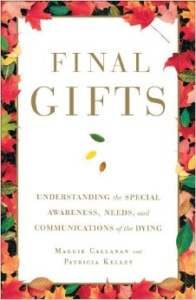 ---
Nursing against the Odds: How Health Care Cost Cutting, Media Stereotypes, and Medical Hubris Undermine Nurses and Patient Care
By: Suzanne Gordon
* "In the United States and throughout the industrialized world, just as the population of older and sicker patients is about to explode, we have a major shortage of nurses. Why are so many RNs dropping out of health care's largest profession? How will the lack of skilled, experienced caregivers affect patients? These are some of the questions addressed by Suzanne Gordon's definitive account of the world's nursing crisis. In Nursing against the Odds, one of North America's leading health care journalists draws on in-depth interviews, research studies, and extensive firsthand reporting to help readers better understand the myriad causes of and possible solutions to the current crisis.
Gordon examines how health care cost cutting and hospital restructuring undermine the working conditions necessary for quality care. She shows how the historically troubled workplace relationships between RNs and physicians become even more dysfunctional in modern hospitals. In Gordon's view, the public image of nurses continues to suffer from negative media stereotyping in medical shows on television and from shoddy press coverage of the important role RNs play in the delivery of health care.
Gordon also identifies the class and status divisions within the profession that hinder a much-needed defense of bedside nursing. She explains why some policy panaceas―hiring more temporary workers, importing RNs from less-developed countries―fail to address the forces that drive nurses out of their workplaces. To promote better care, Gordon calls for a broad agenda that includes safer staffing, improved scheduling, and other policy changes that would give nurses a greater voice at work. She explores how doctors and nurses can collaborate more effectively and what medical and nursing education must do to foster such cooperation. Finally, Gordon outlines ways in which RNs can successfully take their case to the public while campaigning for health care system reform that actually funds necessary nursing care."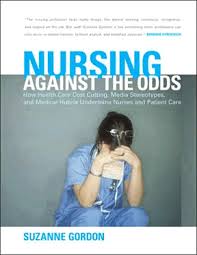 ---
Critical Care: A New Nurse Faces Death, Life, and Everything in Between
By: Theresa Brown
* "Critical Care is the powerful and absorbing memoir of Theresa Brown—a regular contributor to the New York Times blog "Well"—about her experiences during the first year on the job as an oncology nurse; in the process, Brown sheds brilliant light on issues of mortality and meaning in our lives."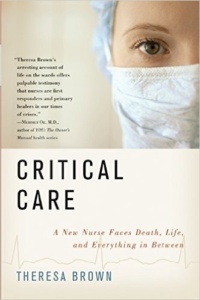 ---
By: Cherly Dellasega (Sigma Theta Tau International 2011)
* "When Nurses Hurt Nurses: Recognizing and Overcoming the Cycle of Nurse Bullying confronts this problem by examining the causes and providing ways to diffuse a confrontational situation. Written by Surviving Ophelia author Cheryl Dellasega, PhD, RN, CRNP, When Nurses Hurt Nurses is at the forefront of addressing the issue of bullying within the nursing profession."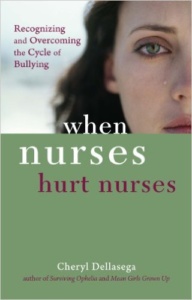 ---
Saving Lives: Why the Media's Portrayal of Nurses Puts Us All at Risk
By: Sandy Summers and Harry Jacobs Summers
* "Popular TV shows like Grey's Anatomy, ER, and House lead people to think that nurses simply push gurneys, drive romantic plots, and provide an attractive backdrop for the real action. However, 12 million nurses worldwide know the reality is far more fascinating, demanding, and important.
Written by the leaders of The Truth About Nursing, the organization at the forefront of challenging and changing representations of nurses, Saving Lives is destined to change the way people look at the essential role nurses play within the U.S. healthcare system. It explores the public's perception of nurses and spells out the greatest myths about nursing, drawing on examples from television shows, ads, news, and other media.
Saving Lives exposes the media's role in the nursing shortage and the often dismissive public perception of nursing. But it is also a call to action. Saving Lives offers concrete steps to help nurses, and those who support them, educate the public about nursing.
For millions of people worldwide, nurses are the difference between life and death, self-sufficiency and dependency, and hope and despair. Nonetheless a lack of appreciation for nursing has contributed to a global shortage that is one of our most urgent public health crises. There are not enough nurses available to monitor patients, provide hi-tech treatments, advocate for patients, and teach patients to live with their conditions. Poor understanding of what nurses do undermines claims for adequate staffing, and leads to a lack of resources for nursing practice, education, and research. All of that means worse patient outcomes, including death.
Saving Lives is destined to change public perceptions, thereby empowering nurses and attracting new nurses to the healthcare field."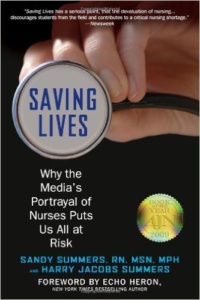 ---
Crucial Conversations: Tools for Talking when the Stakes are High
---
By: Kerry Patterson, Joseph Grenny, Ron McMillan, & Al Switzler
---
* "[Crucial Conversations] draws our attention to those defining moments that literally shape our lives, our relationships, and our world. . . . This book deserves to take its place as one of the key thought leadership contributions of our time."
―from the Foreword by Stephen R. Covey, author of The 7 Habits of Highly Effective People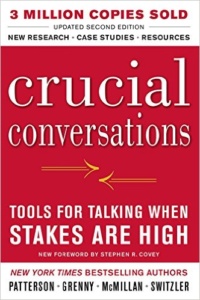 ---
My Grandmother's Hands: Racialized Trauma and the Pathway to Mending Our Hearts and Bodies
By: Resmaa Menakem
* "In this groundbreaking book, therapist Resmaa Menakem examines the damage caused by racism in America from the perspective of trauma and body-centered psychology.
The body is where our instincts reside and where we fight, flee, or freeze, and it endures the trauma inflicted by the ills that plague society. Menakem argues this destruction will continue until Americans learn to heal the generational anguish of white supremacy, which is deeply embedded in all our bodies. Our collective agony doesn't just affect African Americans. White Americans suffer their own secondary trauma as well. So do blue Americans—our police.
My Grandmother's Hands is a call to action for all of us to recognize that racism is not only about the head, but about the body, and introduces an alternative view of what we can do to grow beyond our entrenched racialized divide.
Paves the way for a new, body-centered understanding of white supremacy—how it is literally in our blood and our nervous system.
Offers a step-by-step healing process based on the latest neuroscience and somatic healing methods, in addition to incisive social commentary."
---
*All book summaries taken from Amazon.com